Partners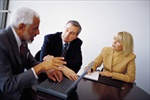 Modern Software integration capabilities enable existing business applications to be easily linked or integrated to the Proman System, enhancing and building on your existing investment in technology.
Our expertise and experience in co-operating with other specialist solution providers means you will achieve a smooth transition form your current arrangements and to a complete business solution.
Property Portals
Proman allow you to store all your property details (descriptions, photos, EPC's, Floorplans, Brochures etc) centrally and then effortlessly publish them to all the popular property portals as well as your own web site.


SMS Messaging
From the comfort and convience of your keyboard you can type text messages and send them instantly to Applicants, Suppliers, Landlords or Tenants.
Banking Module Software
At the Heart of the Proman System is a robust client account package that keeps you in control. As an extension of that control we integrate with modern banking software solutions from a diverse range of providers in addition to the high street banks.
Careers with Proman
Proman has a very strong support and development team but we are always keen to add to this, from the most experienced programmer to a novice support worker.